The past year has completely changed the way people work. Remote working has become the new norm and is a fad that is here to stay. As such, people's home offices are becoming revamped into stylish and practical spaces.

What was once an area that was often overlooked is now a focal point in the home. From impeccable lighting to dramatic walls, there are numerous ways to customize your personal office space. Get ready to spruce up your workspace with these 6 home office trends you'll love.


A Colorful Palette
Create an inspiring and fun space with a vibrant color palette!

Colors that are bright and bold create an upbeat environment, which will make you enjoy working in your home office. Pops of color can come from office accents like rugs, artwork, lamps, and chairs. If you want to get even more colorful, you can paint a wall or the entire room.

Different hues bring about different emotions, so choose your colors based on the feelings you are trying to elicit. Greens are considered balancing, organic, and fresh. Blues are calming and intellectual, which promotes efficiency. Yellows are associated with happiness, creativity, and positivity. Reds represent excitement and courage, which gives off a stimulating effect.

Bring joy and cheer into your Bay Area home office space with a colorful palette and feel your creative mind come to life!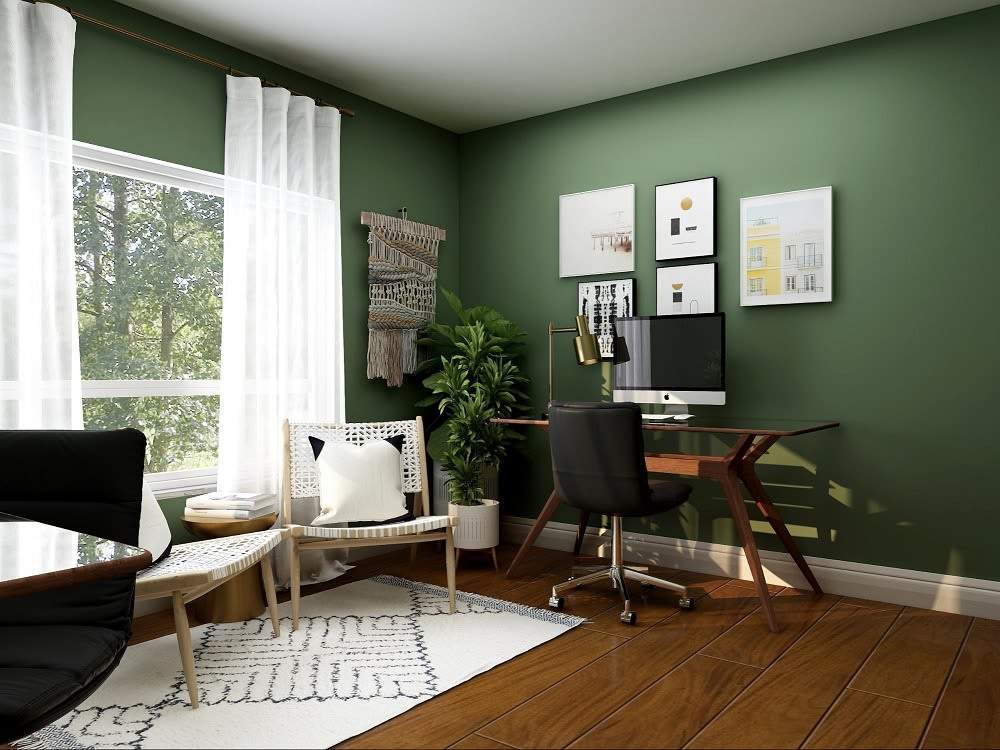 Impeccable Lighting
Impeccable lighting is a must in today's home offices. With the frequency of video conferencing through platforms like Zoom and Microsoft Teams, your space must have enough illumination. Multidirectional lighting, in particular, helps get rid of pesky shadows so that your home office is always camera-ready!

Having sufficient lighting helps with productivity as well. If your office is too dark, it can make you feel tired and lazy, and even cause eyestrain and headaches. Letting natural light in is a great way to give yourself more energy. Whether it be through a window, skylight, or door, sunlight makes the environment warm. Of course, there are times of the day where natural lighting may get too bright. Solar shades can help you stay comfortable as they block out heat but maintain adequate light.

Artificial lighting is also usually needed to brighten up the space and there are some key tips to consider when adding lights to your home office. Try to avoid working directly under harsh light and instead use indirect lights like lamps to illuminate the entire room. If you do need lighting for specific tasks — like paperwork or filing — make sure you get a well-defined light so you can concentrate on the job at hand. Of course, always consider the placement of your light source too. Lighting set right behind you can create glares on your computer screen, while those to your left and right may create shadows on your desk. Ambient lighting can even add a decorative element to your office if it is ornamental.

Illuminating your workspace properly will help you work more efficiently, add visual appeal, and make you look like a boss on camera.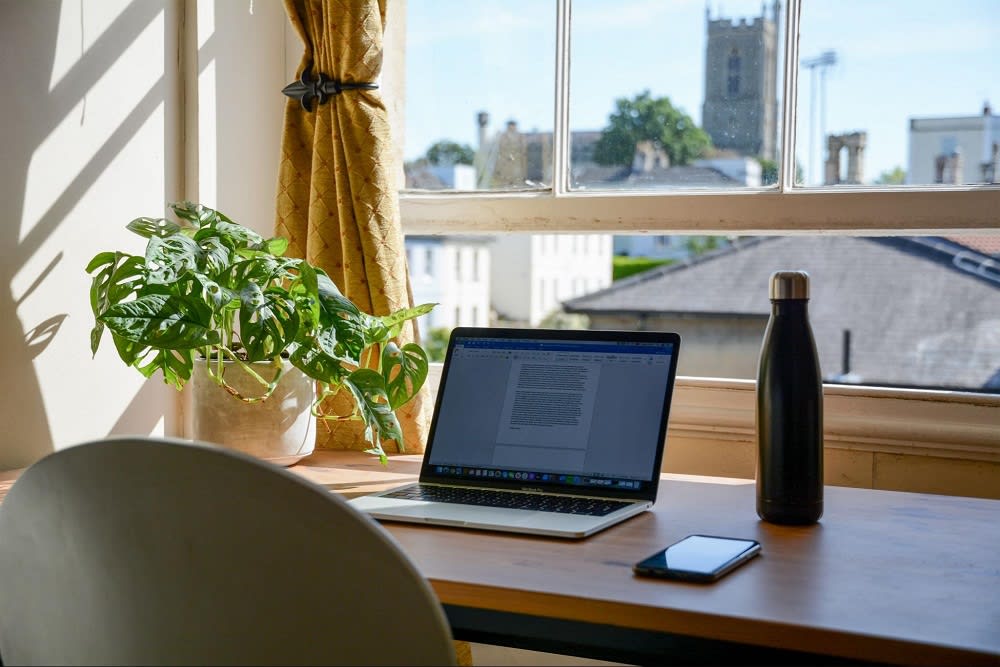 Adjustable Desks and Ergonomic Accessories
Maintaining health while working from home is as important as ever. Two great ways to level up your office setup are with adjustable desks and ergonomic accessories.

Adjustable desks — also known as sit-stand desks — have become a fad that allows workers to alternate between sitting and standing by lowering or raising a platform. Changing body position throughout the day is great for our health, as sitting for long periods is considered the new smoking. Some adjustable desks are an entire unit in and of themselves, while others are smaller platforms that sit atop a desk.

Ergonomic accessories include chairs, keyboards, mice, and anti-fatigue mats that are ergonomically suited to the body. These accessories prevent repetitive strain injuries that can lead to back pain and carpal tunnel syndrome. Other great office tools that can maintain your health while working include blue light-blocking glasses, which reduce eye strain, and ergonomic headsets, which increase comfort.

Getting a sit-stand desk and ergonomic accessories to match is a great way to invest in your health and avoid any work-related issues.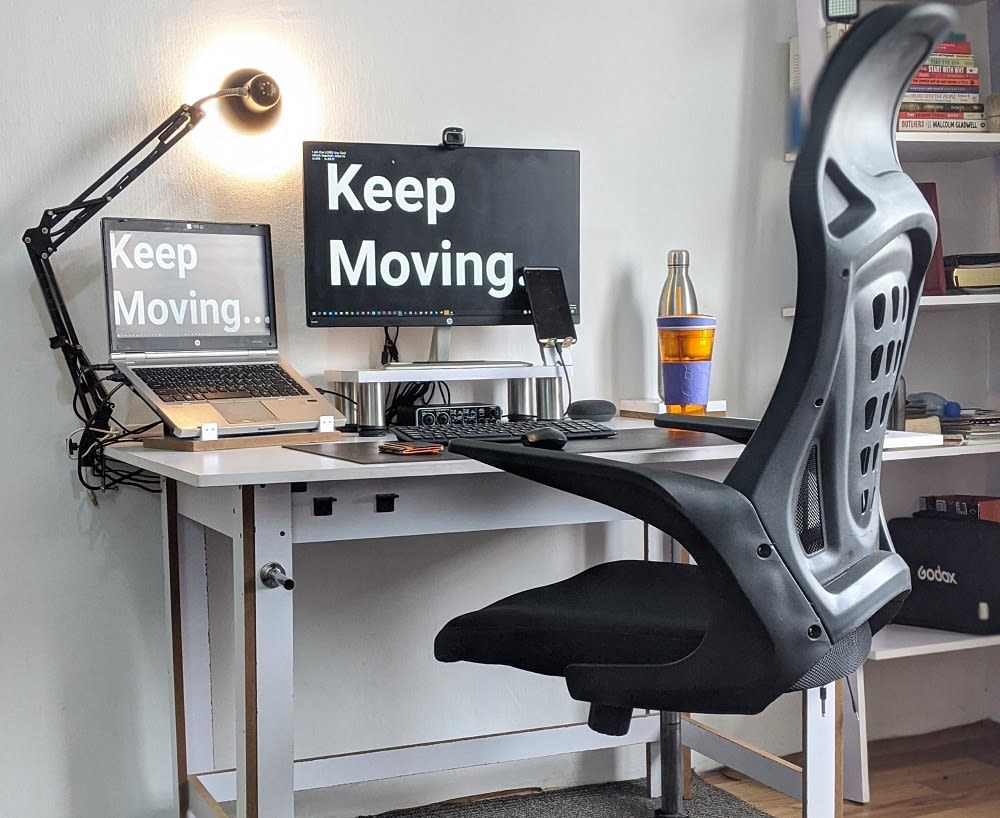 Elements of Nature
Elements of nature are being incorporated into home offices to help people feel more relaxed as they work. Bring the outdoors in with plants and flowers — or a small tabletop water fountain — to create a tranquil atmosphere. Both greenery and water elements provide a calming effect and are easy to add to even the smallest of areas. You can even go with a beach theme and decorate with seashells or a mountain theme and get some rocks and pinecones.

In terms of furniture, wooden desks and accents are even bigger pieces that can add to that alfresco feel. Apart from wood, bamboo is an ideal choice when choosing natural office accessories. Sliding glass doors and windows are another way to feel like you are close to nature. Crack them open and breathe in that fresh air for a mental break. You can also bring in natural scents by burning outdoorsy candles and incense. Ultimately, a nature-oriented office is all about creating a sanctuary while you work.

Find your zen on even the most hectic of workdays by adding natural touches to your home office.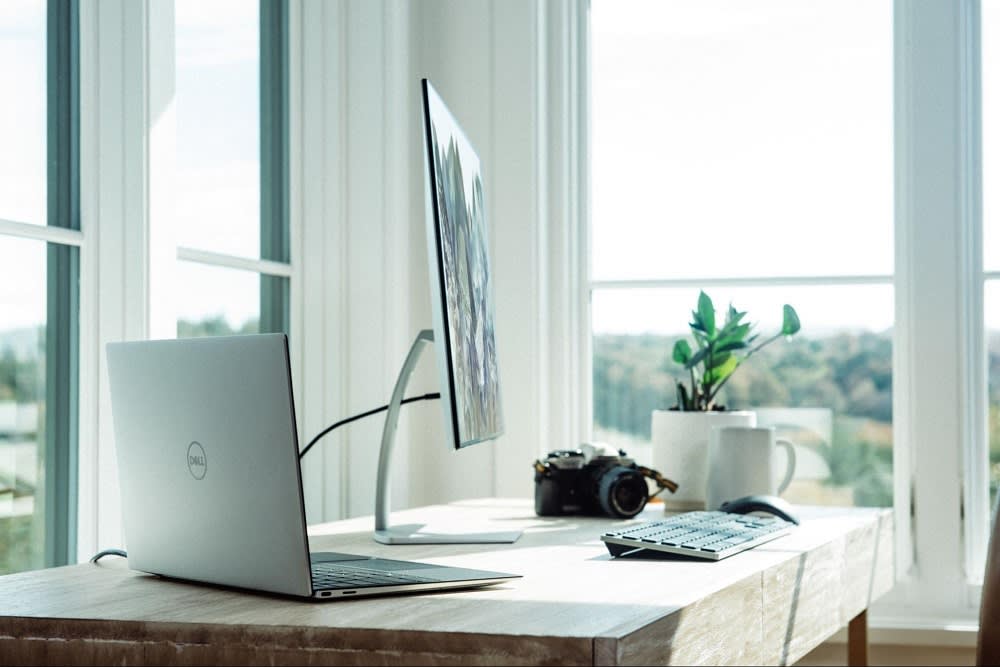 Dramatic Walls and Backdrops
Work-from-home video conferencing has brought about the desire for impressive office walls and backdrops. The goal is to have a professional background that represents your style at the same time.

Paint your walls to add splashes of color and evoke an emotion. Or, apply wallpaper or brick to display eye-catching patterns and textures. Hanging artistic pieces is another way to create dimension on your office walls. Diplomas are appropriate as they show your qualifications, while artwork lends to an elegant vibe. For a more dramatic effect, add a bookcase or two, shelves with your favorite knickknacks, or built-in storage cabinets. These larger statement pieces promote a sophisticated and studious look.

A mix of these various background elements — color, pattern, texture, artistic pieces, and furniture — is ideal for creating a well-rounded atmosphere. Regardless of which style of design you choose to go with, you will be adding character to the space.

Decorate your walls to reflect your style and create an impressive backdrop for your virtual meetings.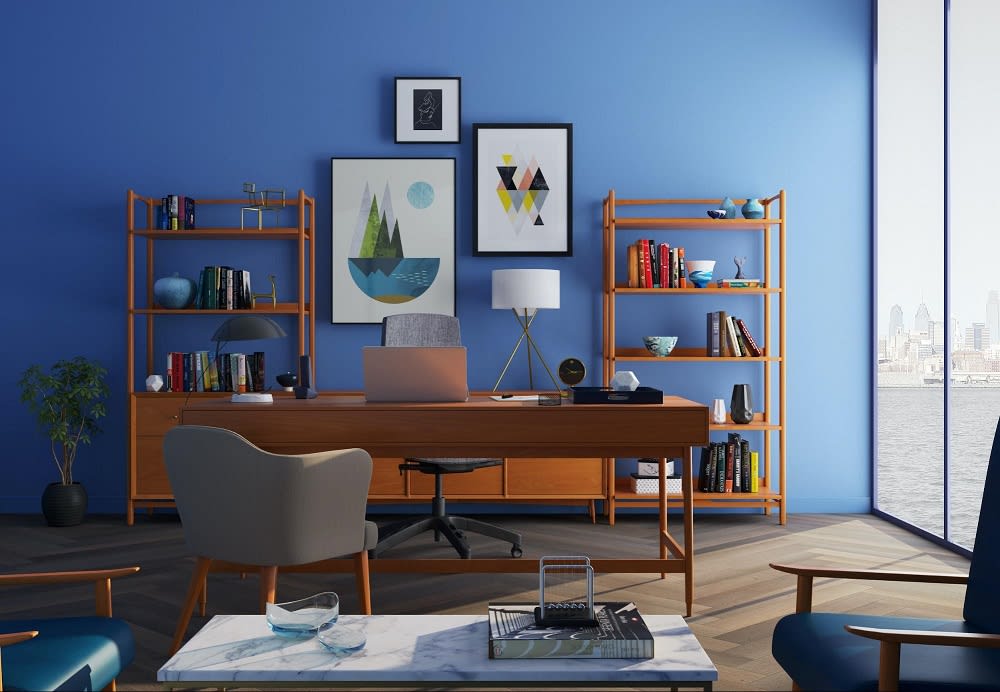 Mixing Functionality with Comfortability
Since the home office has become a firm staple in today's homes, it has evolved into a space that is both functional and comfortable.

The functionality of your home office shouldn't cause your comfortability to suffer. When designing your home office, think of including elements that enhance self-care while supporting productivity. Examples include inspiring colors, adequate lighting, ergonomic technology, natural elements, and decorative walls. Plus, making the office space your own motivates you to show up every day and crush the workweek.

Work wellness is the new norm, so don't feel like you have to sacrifice being cozy for a well-organized space. Features such as chaise lounges, plant walls, textured rugs, and sun lamps all make you feel good, which in turn improves your concentration and creativity.

The transformation of the home office as a focal point in the home has given way to the mixing of functionality with comfortability so that you can work and play hard.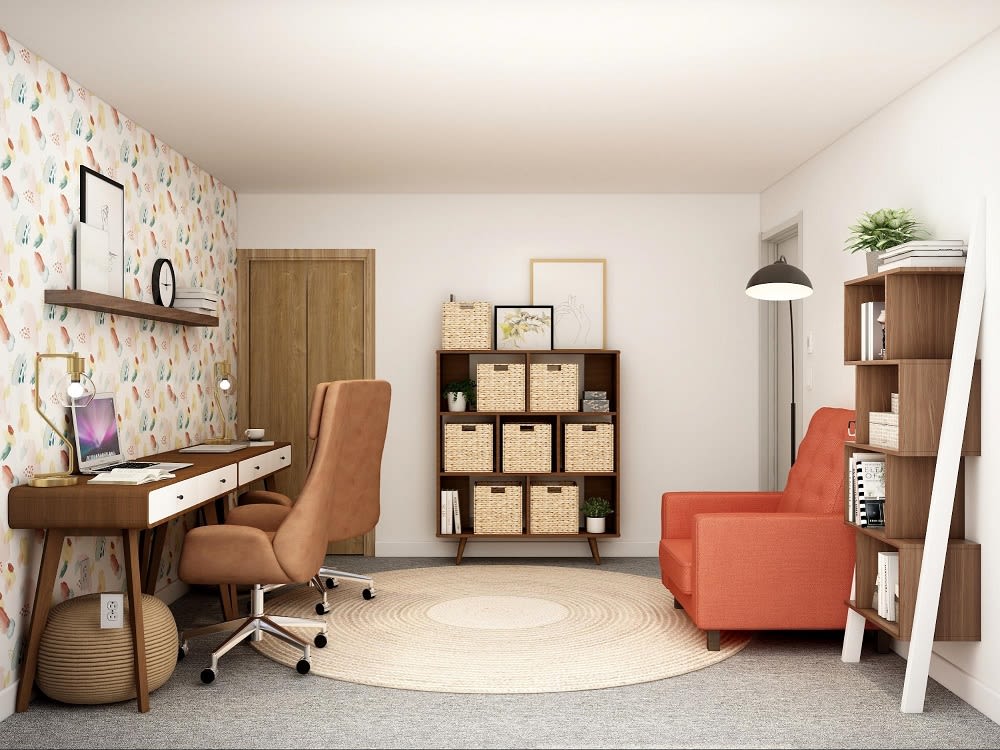 San Francisco Real Estate
If you currently live in the San Francisco area — or are about to make the move there — contact Mary Macpherson. Mary is a Bay Area real estate agent who is committed to helping people find and secure their dream homes! To find the highest quality houses for sale in San Francisco, trust The Mary Macpherson Team.