San Francisco is a gorgeous city full of life and adventure. Many travel to this part of California to relax, enjoy the warm weather, and experience fewer crowds. The city is culturally renowned for its tourist attractions such as the Golden Gate Bridge, Alcatraz, the Fisherman's Wharf, and the Financial District. To get a feel of San Francisco's beauty, visit in the spring and see all the perks of a California lifestyle — from exploring the outdoor beauty to arts and culture, there is something for everyone to enjoy in the Bay Area.
Explore the art scene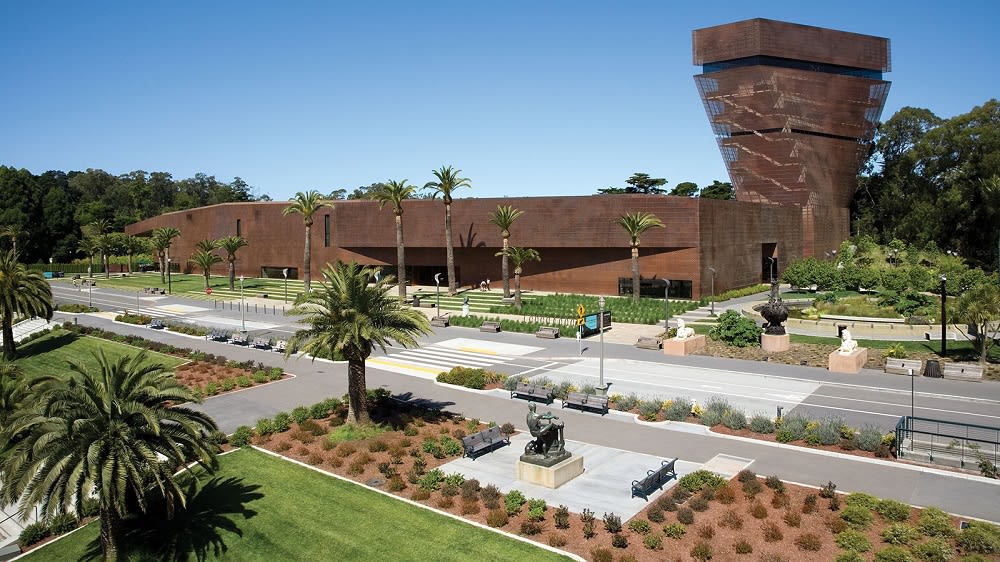 Photo courtesy of Meyer Sound, The de Young Museum
Home of many creatives, San Francisco is bursting with art and culture. Be sure to visit the
Asian Art Museum
, where special exhibitions such as the current
teamLab: Continuity
, a technological take on nature and art, are showcased. If you have more of an eye for modernity, stop by the San Francisco Museum of Modern Art, and if 17th-century work is your thing, check out
the de Young Museum
located in Golden Gate Park.
The San Francisco Ballet
has performances year-round and classes ( in-person or virtual) for all ages. This year is a big year for the San Francisco Ballet establishment, as it is the last year for Artistic Director and Principal Choreographer Helgi Tomasson. The performances will surely nod to his artistic work and all he has contributed to the organization over the years. With season tickets or single-show options, you can be a part of the cultural phenomenon of ballet at any time.
Music is also a big part of the local culture in the Bay Area. People from all over the world want to visit and be a part of the community. Whether you are looking for famous music venues like
The Filmore
, bars with live music like
Amnesia
, or worldwide festivals such as
Outside Lands Music and Arts Festival
, San Francisco has something for every kind of music lover. With a rich and eclectic musical history, there are also landmarks to visit where some of the greats lived or performed.
Become one with nature
While music can bring calmness to many, others find relaxation by surrounding themselves with nature. San Francisco indeed has a lot to offer on that front, as your San Francisco real estate agent will be happy to tell you.
The Muir Woods National Monument
will take your breath away with their famous Redwoods. Enjoy a ranger-led hike or a self-guided adventure, making this park perfect for every comfort level. The woods feature a unique history and astonishing animals, and you will walk away with a sense of peace only nature can provide. The Muir Woods National Monument has a bookstore for memory keepsakes and further information.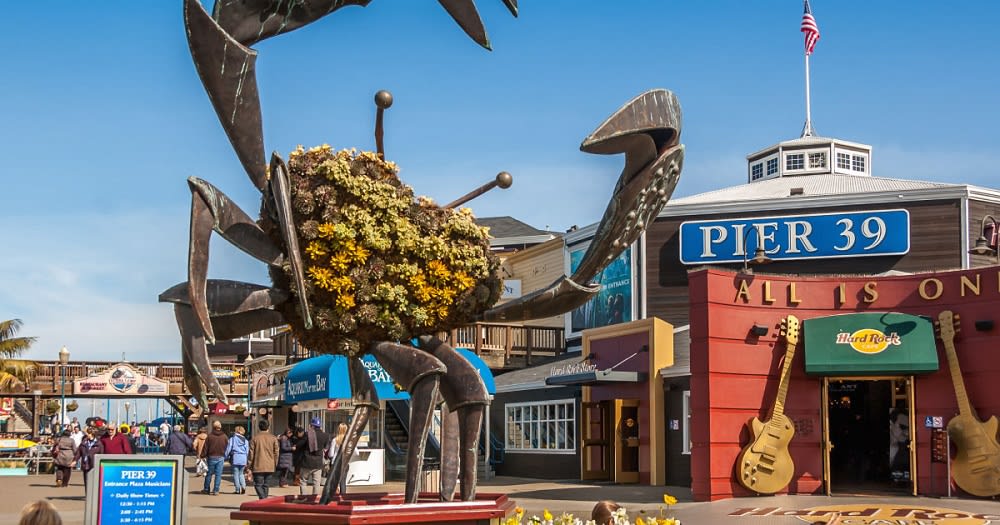 Pier 39
is a classic San Francisco attraction, bringing tourists from all over the country. Believe it or not, there is more to do at Pier 39 than sea-lion watching (although who wouldn't want to do this all day?). Pier 39 also has whale tours, shopping centers, amusement attractions like the San Francisco carousel, bike rentals, public sailing, fine dining, and even an aquarium to see all the marine animals your heart desires.
China Beach
is also an excellent destination for relaxation and offers a remarkable view of the Golden Gate Bridge. Besides the beautiful scenery of the ocean, take a hike along the extensive trail system available, or enjoy a nice run along the glittering Pacific Ocean.
Relax all year long
With so many natural attractions alongside a city full of rich history and culture, San Francisco has and always will be a popular place to live. Luxury real estate in San Francisco is here to stay, and despite most markets experiencing a decline with the impact of COVID-19, San Francisco remained on top.
Overbidding and homes selling
for over the asking price are becoming the new normal, which is what keeps San Francisco real estate in demand. Real estate agents are used to hectic housing markets and can vouch for their clients and their needs accordingly, perhaps even better than most. Luxury real estate is what San Francisco is known for — with 2021
breaking records
in luxury real estate, San Francisco is likely to see an increase in demand moving forward.
Ready to start looking for your home in the Bay Area? Connect with realtor
Mary Macpherson
for the ultimate real estate experience. A leading agency in San Francisco, Mary and her team will find you the perfect home to suit your needs. Contact her today to get started!

*Header photo courtesy of Conde Nast Traveler, Asian Art Museum