Across the country, cities are experiencing housing shortages, rising home prices, and more. San Francisco, in particular, has been a popular area for years — unsurprising, considering it is a hub for technology startups and is known for its progressive culture, fantastic restaurants, and entrepreneurial support. In the past decade, the population in San Francisco has increased by over 10%. Considering the Bay Area's popularity, many homebuyers are wondering what the SF Bay real estate market will bring this year.
What to expect from San Francisco Real Estate in 2022
SF will remain a seller's market
Expect San Francisco to remain a seller's market in 2022. The city will continue to face high demand and low supply for most or all of the year as people seek to upgrade or move to the area for work. While San Francisco has a relatively high turnover, as people move into the city for work and life but move out to start families or find an area with a lower cost of living, those statistics are generally more relevant to rentals, not luxury homes.


Additionally, millennials are finally entering the housing market, and as the largest generation, they're overwhelming the number of houses on the market. As a result, San Francisco property values will continue to rise after
increasing by 15%
in the past three years.
It's unlikely the housing supply issue will be fixed soon. Strict zoning laws make it difficult for new housing developments to be approved, and the city's leaders and the majority of the population resist New York's approach of building skyscrapers. These laws protect San Francisco's old-world charm but mean housing will remain at a premium for the foreseeable future. A new investment from Google may change the housing landscape by rezoning some of their corporate land holdings for housing, but it remains to be seen how much is approved for development and how long the construction will take.

San Francisco will stay popular
San Francisco has been the hottest city in the real estate market for years, and that trend will likely continue. It's no surprise considering everything the Golden City has to offer, from views of the Golden Gate Bridge to exceptional public transportation on their signature cable cars. Foodies will love the assortment of stellar restaurants, from trendy brunch spots to the 45
Michelin-starred
eateries.
For those who lead an active lifestyle, hiking and other outdoor activities can be found in the city or just outside it at places like the Marin Headlands.
WalletHub
just named San Francisco one of the best cities in the country to be active, partly because it is highly walkable. Those who love history and culture flock to the area due to the excellent museums, beautiful art galleries, and live performances.
Due to its proximity to Silicon Valley, San Francisco has many tech jobs and startups that attract people to the area. Napa Valley is just over an hour outside of the city, and the nearby vineyards and wineries also add to the appeal.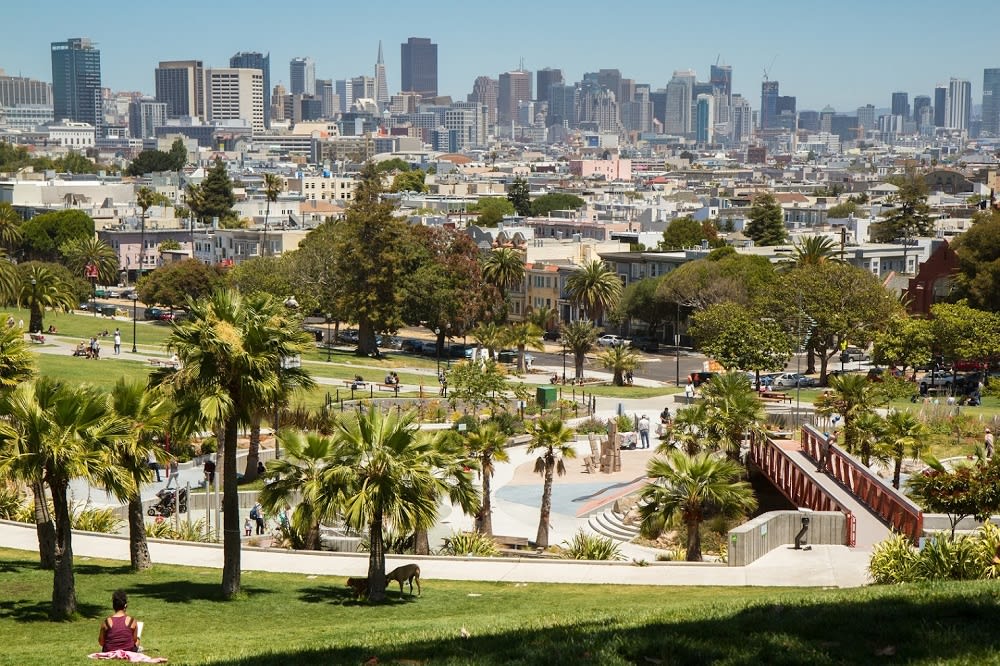 More home improvements rather than upgrading to larger homes
Because housing costs are high and supply is down, many San Franciscans are opting not to upgrade to a larger home in their search for more space and instead expand or redesign their current home. Whether this involves adding an addition to their house or repurposing a room to better suit their developing needs, some are finding it to be a simpler matter than venturing into the housing market.

"Move-in ready" is crucial
While people in the same city are choosing to remodel rather than move, people moving to a new city are overwhelmingly choosing properties that are ready to move into with no construction required. Material shortages are still rampant across the country, and adding a renovation project on top of the stress of moving is simply too much. Sellers should take a critical eye to their house before listing — if the floors need to be refinished or the fence replaced, it may be better for your bottom line to take care of that in advance.

Mortgage rates will increase
The Federal Reserve has already signaled that mortgage rates, which have been historically low in recent years, will increase in 2022. This means that San Francisco will start to see a decline in buyers as some get forced out of the market. However, those rates are likely to remain very low, so plenty of people will still be bidding on the limited housing supply across the Bay Area's nine counties.

Extra space and designated rooms stay popular
What people are looking for in their new houses changes regularly, but in 2022, some things will remain the same. Due to the pandemic, people have been finding value in extra space at home, and that trend is sure to continue. Whether it's home office space, a home gym, or a spare bedroom, people want the extra square footage in their homes so that they can live and work more comfortably from home. This trend also extends into outdoor areas — upgraded patios and backyards converted into lush, green sanctuaries draw in buyers more than bland outdoor spaces.

Condos are popular
One area of the housing market that is seeing significant growth is condos. While some people still prefer private housing with space between them and their neighbors, other buyers are opting for condominiums. While they sacrifice a little privacy, they can often recoup lifestyle value through convenience, as condos can allow them to live in the city's heart.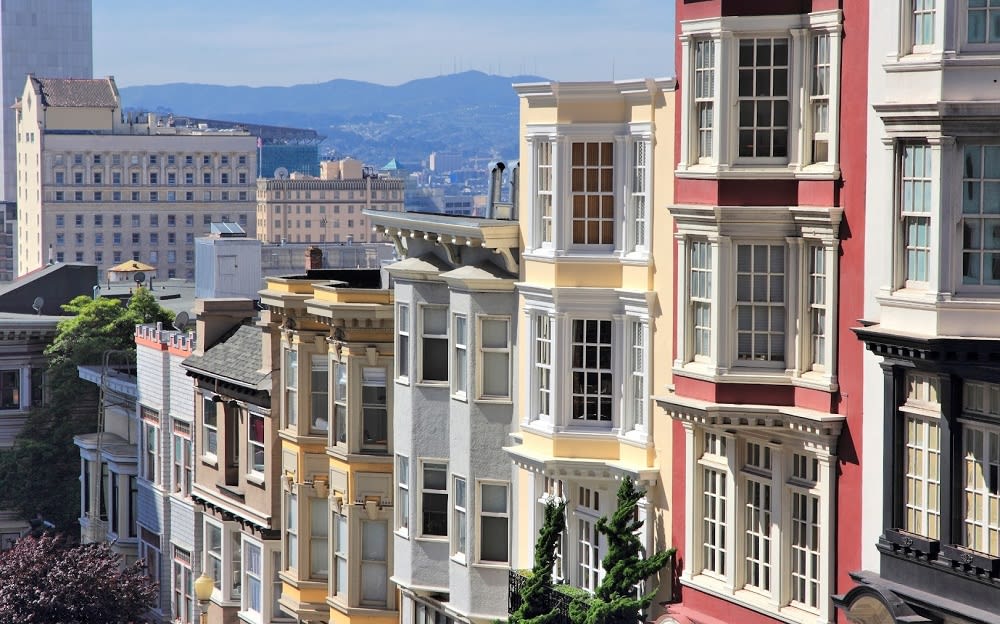 The Great Migration
In 2020 and 2021, cities across the country saw people moving out of downtown, urban areas to settle into suburbs, where they could find housing at more affordable prices. This trend has already started to reverse itself as workplaces return to the office. Even those who can continue to work remotely will start to return to cities, seeking out the conveniences of urban living and better access to entertainment. However, buyers are more likely to seek out homes in quieter neighborhoods.

Luxury homes are particularly popular
In 2021, luxury home values
grew 26.5%
in San Francisco. This can be attributed to people's desire for sanctuary as the pandemic drags on. Buyers are seeking out homes with upgraded elements and more space where, even in lockdowns, families can live in comfort without feeling crowded. Even without the health concerns, people are now living in a world where they can spend more time at home, and they want that home to be a sanctuary.

Seasonality still isn't a factor
It used to be that winter was the worst time to sell a house, and the best was in early spring, but that's no longer true. Due to the housing supply shortages, the housing market is now more consistent year-round. In general, more houses do go up for sale in spring, although September is the best month for sales in the Bay area, but don't hold off on listing — houses are likely to sell quickly regardless of the month.

Virtual open houses will continue
Don't expect virtual open houses and even virtual sales to go away any time soon. The ability to see a house without having to travel across the country is a convenience that buyers won't want to give up, even without the additional factor of ongoing COVID outbreaks. If you're planning on selling, put more thought into the photos and videos of your house — it can make a huge difference as far as the offers that roll in.
Median single-family home price: $1.9 million

Median condo price: $1.2 million

Median rent for one-bedroom apartment: $2,800

Percentage of single-family homes that sold over list price: 79.5%

Percentage of condos that sold over list price: 56.7%

Average days on the market for single-family homes in 2021: 22 days

Average days on the market for condos in 2021: 43 days

Homes purchased by investors: 20%

Average yearly increase in home value (over past 101 years): 7.2% increase

Most expensive neighborhood: Pacific Heights (median price $6.4 million)

Least expensive neighborhood: Bayview (median price $950,000)
Overall, housing in San Francisco remains a solid investment, and the Bay area continues to be a popular place to live. Prices will continue to trend upwards, albeit at a slower rate, and demand will continue to outstrip supply.
Get help navigating the SF Bay real estate market
Whether you're looking in Sherwood Forest, the Ashbury Heights neighborhood, or any other district of San Francisco,
The Mary MacPherson Team
can help you find your dream home.